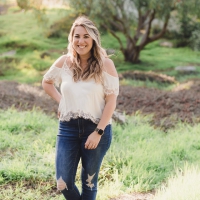 Megan Scott
*ATTENTION*
Masks are required to be worn at all times during your appoinment and know we thoroughly clean and disinfect following all new protocols in between each client. I am currently only be working part time and book up quickly, your patience is appreciated as it may take a while for me to approve your requested appointment. As always, if you have any questions or concerns please feel free to reach out and I'll get back to you as soon as I can! Thank you again for your patience, support and know I can't wait to see you!
Hello! Welcome to my online booking, please don't hesitate to call/text if you have any questions :] You're welcome to book as far as 3 months out. I am currently only working part time on Tuesday/Thursdays as I'm a busy mom every other day! If you don't see an appointment available as soon as you'd like please feel free text me and let me know, as I can usually work you into my schedule sooner than online booking will let you. <3
Cancellation Policy

Your appointments are very important to me. I hold your appointments just for you and ask that if you must cancel or reschedule any appointment, you please provide me with 24-hour notice. This way, I will be able to adjust my schedule accordingly and I may be able to accommodate clients on our waiting list. I do, of course, understand that unavoidable issues come up and will do my best to work with you in case of an emergency, etc. However, if last minute cancellations or 'no shows' become a habit, you will be charged a cancellation fee.

As a courtesy, I do text and/or email to confirm the date and time at least 24 hours prior to your appointment. If I am unable to reach you and only leave a message, or cannot reach you at all, please understand that it is your responsibility to remember your appointment dates and times in order to avoid missed appointments and cancellation fees. You are always welcome to call and double check any appointments if you're unsure.